How to Revise From Your Tutoring
By Dr Scott R. Dempsey on 10th May, 2022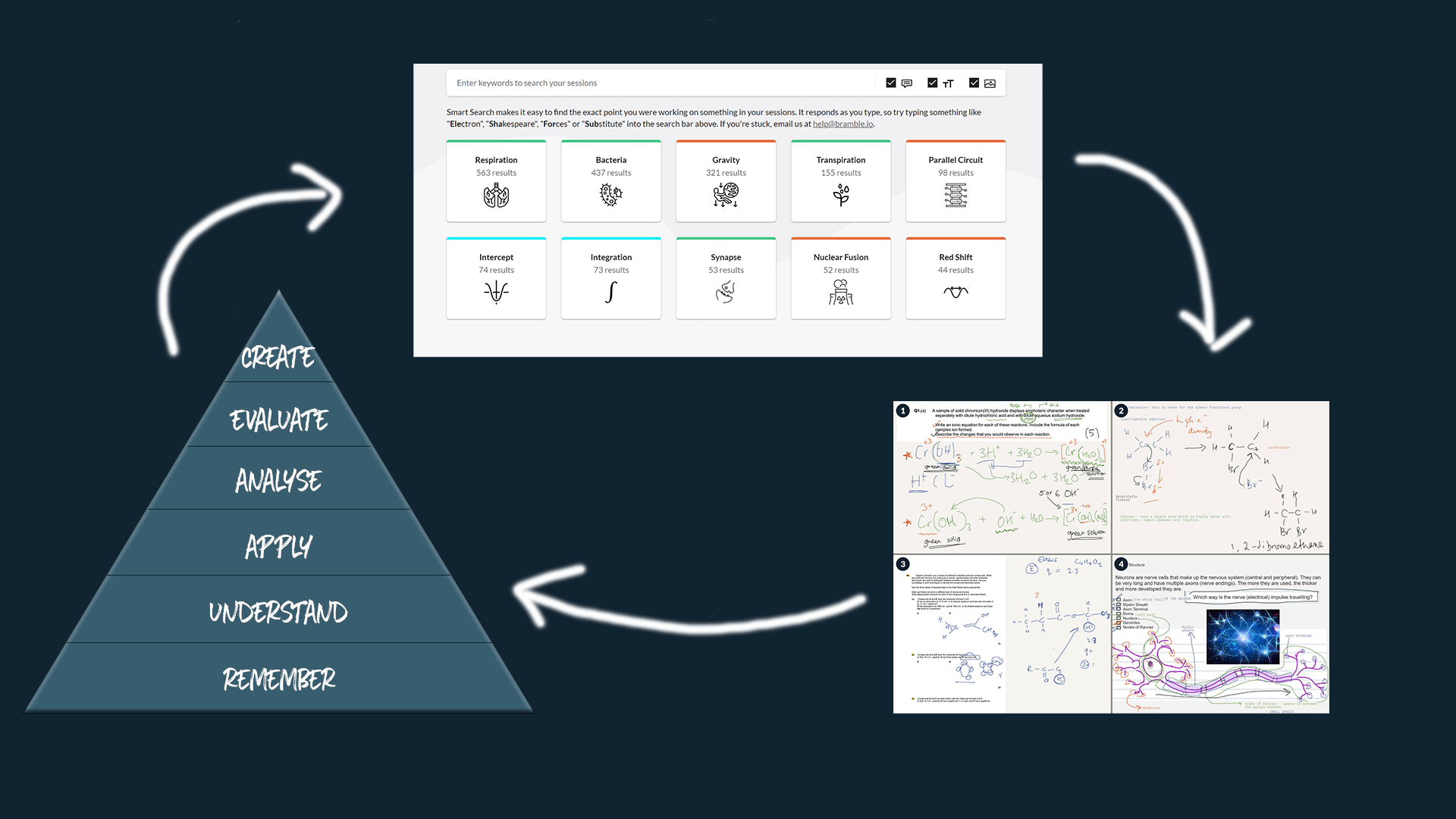 With exams upon us, we thought it would be an excellent opportunity to share some ideas about how you can use your tutoring lessons for high-quality revision.
A good revision plan can make all the difference when it comes to achieving excellent grades and it can often cause a lot of anxiety for students who don't know the best approach to take.
The great news is that it's never been easier to learn from your learning in a fast and effective manner.
In this article, we'll discuss how you can use all of the fantastic tutoring you've received throughout the year to fast-track your revision and exam success.
Confusion surrounding revision best practices
Let's face it, revision can be stressful.
You have a lot of material to cover and seemingly very little time to do it. In addition to this, you are rarely taught how to revise effectively.
Taking a shotgun approach to which resources you use is not a good option. Rereading your notes is not very effective and doing exam papers without assistance can be daunting and difficult.
Whilst all of these approaches can work, a blend of high-quality questions, targeted resources and guidance from an expert is the best approach.
However, unless you plan on spending all of your revision time with a teacher, tutor, or mentor, this is very difficult to achieve…
Or is it?
Revising from your tutoring lessons
Historically, revising from your tutoring lessons was similar to revising from your classroom lessons. You'd have to rely on notes you made during the lesson itself and fill in the gaps of information that you missed, which could be time-consuming and not very effective.
Today we have lesson recordings, which are labelled according to subject, topic, and subtopic, and Smart Search technology to find anything you've covered with your tutor at the click of a button. This includes anything you've had explained to you by your tutor and any resources and/or past papers you've used during your sessions.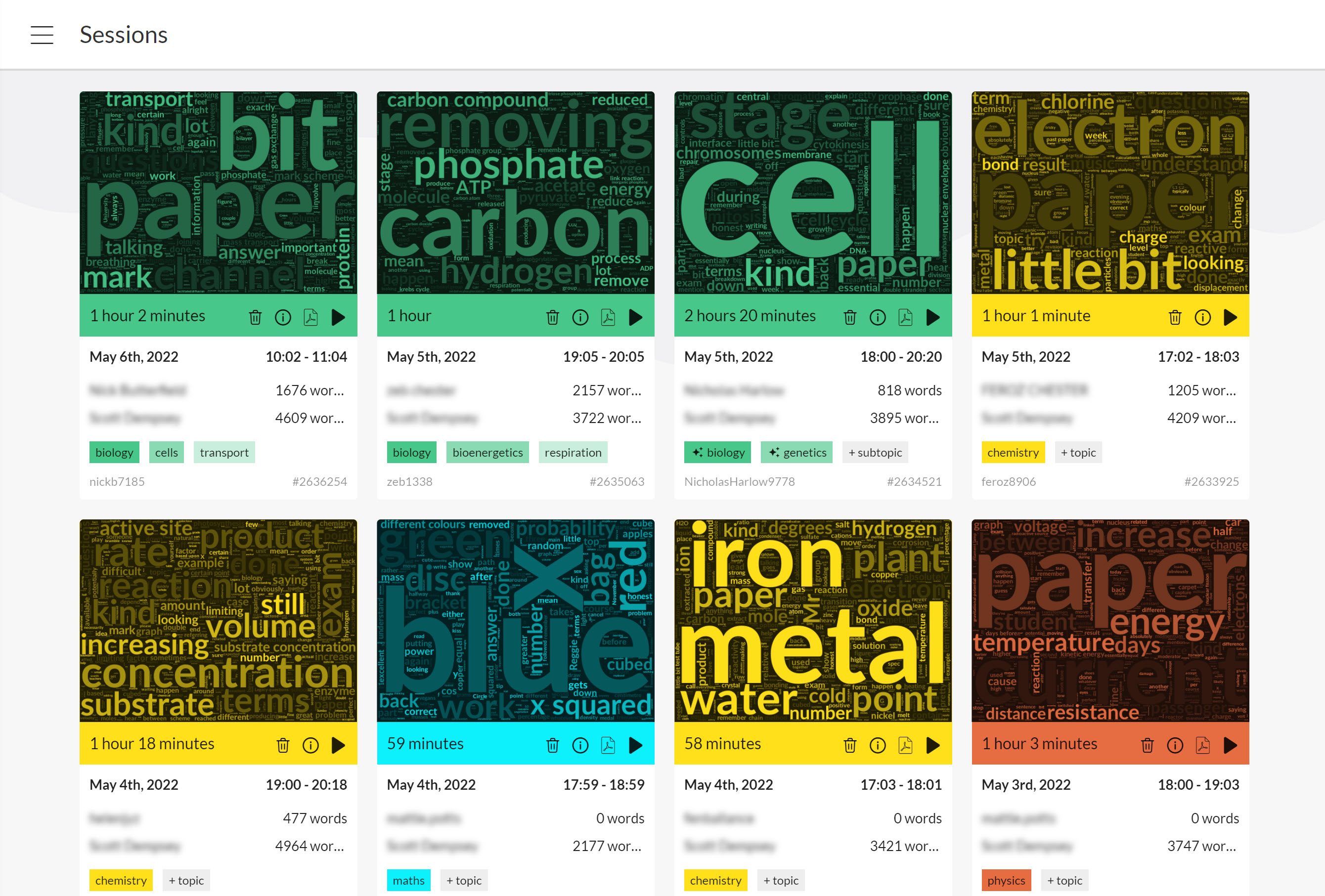 The benefits of revising this way are huge.
For example, there is a significant amount of evidence to suggest that memory consolidation and spaced learning are important factors in effective learning. Smart Search is designed to specifically utilise both approaches to help students learn and revise more effectively.
In addition to the neuroscience, using lesson recordings and Smart Search is completely personalised. For example, if you revised a particular topic with your tutor, there is a good chance that you did so because it was something you found challenging in the first place. You can relearn that particular topic in exactly the same way as it was taught to you. Everything from the specific questions you asked to the resources that were used to explain and understand the concept.
There are 3 ways you can use Smart Search as part of your revision:
Get knowledge;

by identifying gaps and then searching for those topics to find the specific area you wish to revise again.

Get specific;

by typing in a topic you wish to revise and find all of the associated terms and subtopics available. This is great for getting the depth of knowledge you need.

Get inspired;

by using

Golden Words

to suggest areas for your revision.
Whilst it's often a good idea to revise topics you've identified as areas for improvement through quantifiable methods such as questions and past papers, there will be times when you need a little inspiration.
That's where Golden Words steps in…
Golden Words auto-selects topics for you based on what you've covered with your tutor. The advantage to using this approach is that you don't know what you don't know. In other words, you might have forgotten that you need to cover a particular topic, or it might not have appeared on a recent exam paper.
Because Golden Words are selected from your tutoring lessons, you can be sure that it was a topic you needed to cover with your tutor, making it more likely to be a topic you found challenging in the first place.
The old way versus the new way
Exams are challenging for any student. Often the students who obtain the top grades are not simply 'smarter', rather they are more efficient and effective with the way they approach their learning and revision.
In fact, in one of the largest studies ever conducted on student performance and what top students do differently, Elevate Education found little evidence to support exam success correlations with IQ or purely on their hours worked. Instead top students commonly:
Do more practice exams than anyone else
Stick to well-constructed timetables
The problem is that most students still revise through the following, less effective, methods:
Making notes
Cramming
Reading over notes
Rewriting notes
All of these methods are set up to support rote memory-based activities, which do not incorporate higher levels of learning such as understanding and applying knowledge.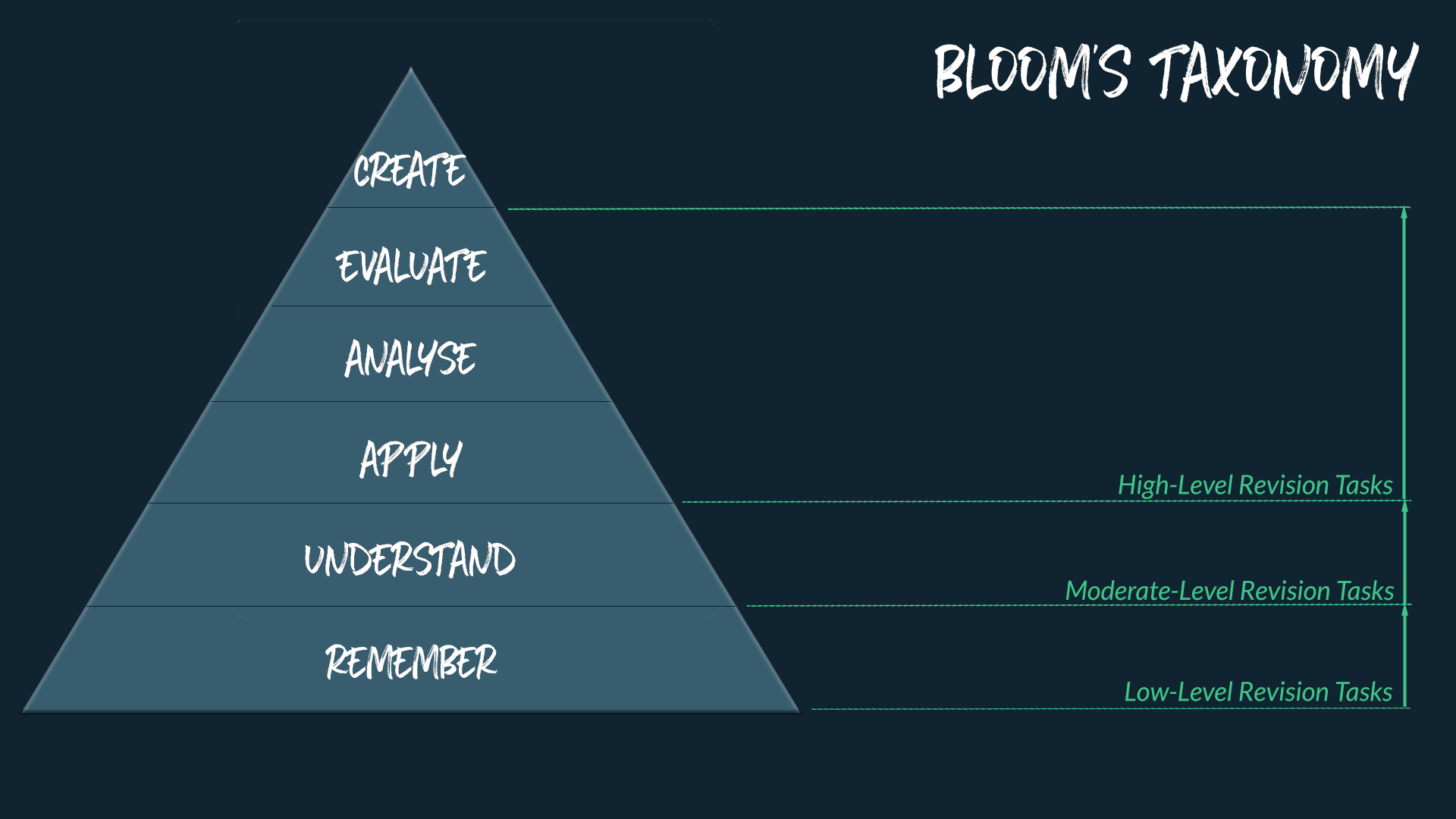 Exams are not a test of memory. They test the application of knowledge. Particularly today, when the specifications are set up for linear assessments as opposed to the old style of modular assessments. Sure, you need to memorise certain things, but understanding will always trump memory in terms of overall exam performance.
However, it's not all about exams.
Doing exam papers without getting feedback on them and improving over time will not yield the same results as using the exam papers to identify knowledge gaps and work on exam techniques with your tutor.
Again, this is where lesson recordings and Smart Search are so useful. You can revisit lessons when you went through specific questions with your tutor. In addition to this, you can work on your knowledge gaps by searching the topic and reviewing the lesson.
Most tutors will incorporate a large amount of exam training into their lessons and will go through questions with mark schemes, discussing with the student how they can improve their answers and include specific terms and keywords.
It can be particularly useful to review these lessons prior to attempting future papers which will lead to improved scores on future tests. So what are you waiting for…
Jump in and start revising the new (more effective) way!
Summary
How you revise can make an important difference in how you perform in examinations.
Less effective and inefficient ways of revising often include reviewing classroom notes, and passively reading or rewriting notes from a textbook. A more effective revision method includes applying knowledge in the form of questions and highlighting specific areas of knowledge you need to improve.
Thanks to lesson recordings and Smart Search technology, it has become possible to incorporate all of your tutoring lessons into your revision plan and get to the source of the knowledge fast. You can also review specific exam techniques taught to you by your tutor. It's equivalent to having a subject expert with you while you study, which is pretty cool.
---