Search Based Learning
powered by Bramble's Smart Search
---
What can students search?
Everything! We use AI to transcribe the words spoken by tutors and students during a session. But we don't stop there. We also use optical character recognition to transcribe any resources they share and any text annotations they type out.
Students can then search all of that, across all of their sessions to find the exact millisecond they were discussing whatever it is they want to revisit.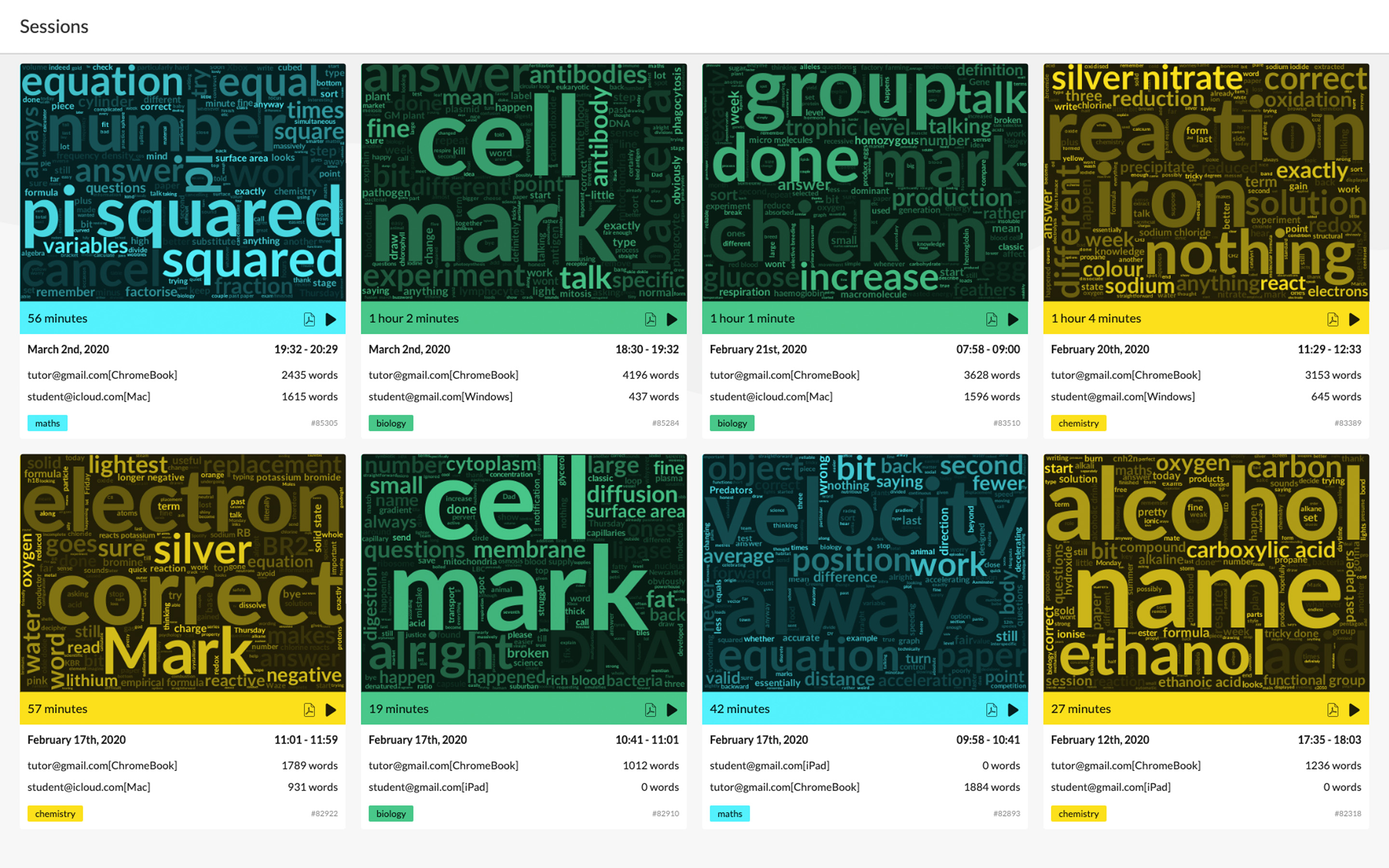 What makes search smart?
To get the most of their lesson recordings, students need to be able to quickly find what they're looking for. To help them do that, we're developing a suite of tools to make search smarter.
Personalised Autocomplete is the first tool. Rather than making generic suggestions, we analyse the number of times a concept has been covered by that specific student and use that to rank suggestions. Once a term is entered, we suggest concepts that were discussed alongside it.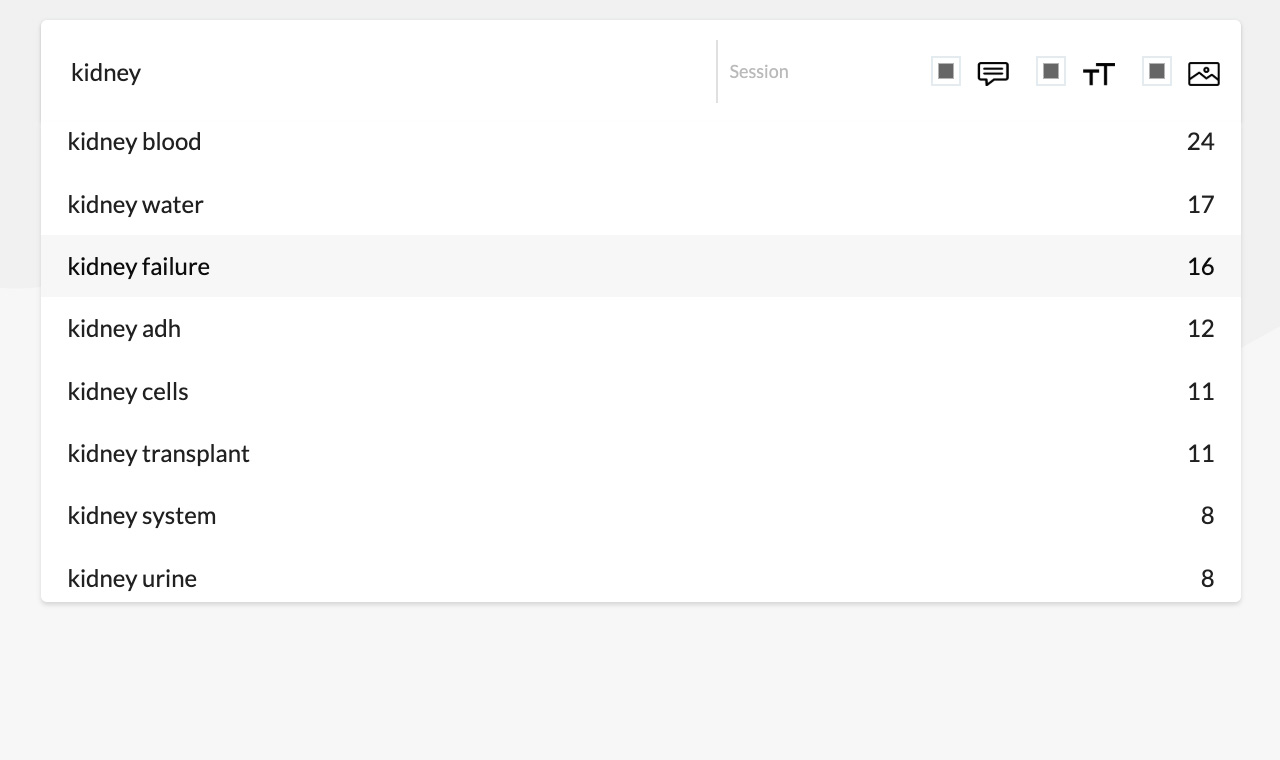 More effective learning
Did you know that the way many students currently revise mirrors the process we use to disrupt learning and memory in experiments?
Search Based Learning uses insights from spaced learning and the neuroscience of memory reconsolidation to make learning and revision more effective. It helps students learn from their learning.