Online Tutoring: 6 Benefits for Students in 2020
by Dr Scott R. Dempsey on 12th February, 2020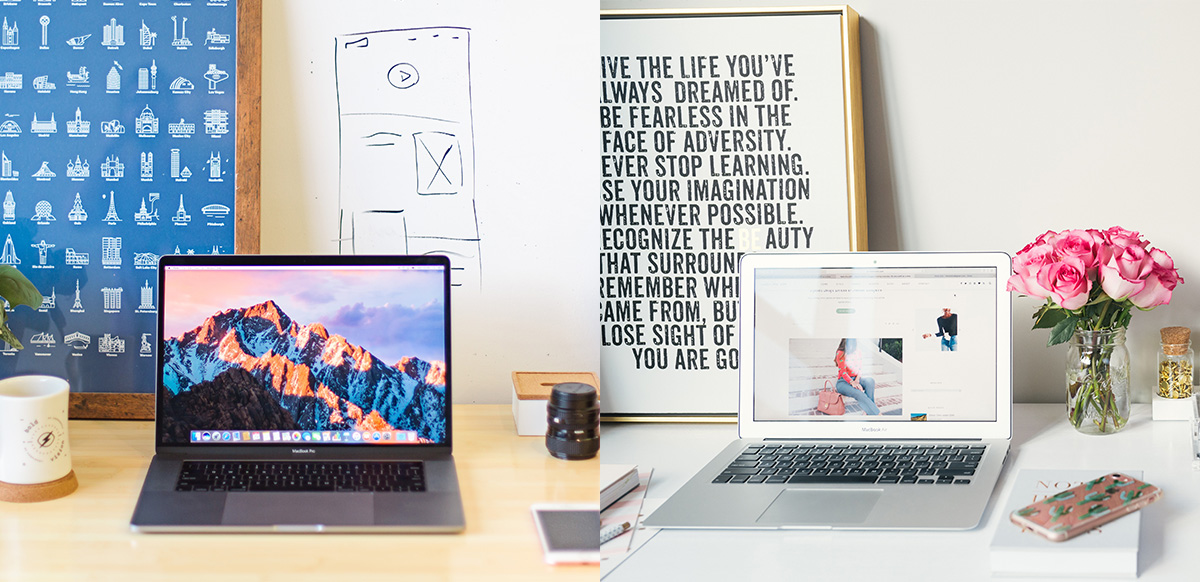 There is little doubt as to the benefit of private tuition for students.
In one study, it was found the one-to-one tuition had "an average positive effect equivalent to approximately three additional months progress."
Whichever way you look at it, that is significant!
And there should be no surprise.
If you use a personal coach or trainer to advance any form of skill development (from athletic to artistic to academic), you would expect to progress at a greater rate. If not, you might have the wrong tutor, coach or trainer!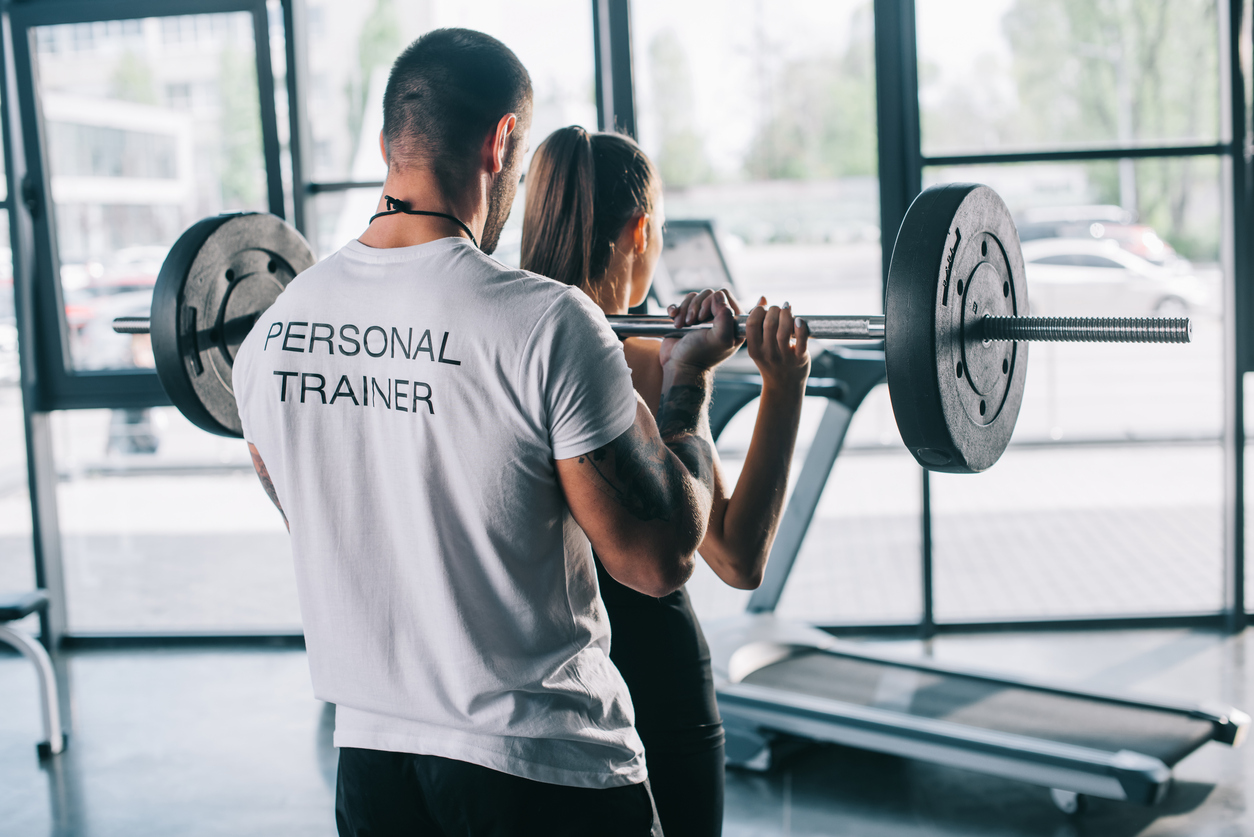 So, what about online tutoring? Does that also come with measurable benefit?
Turns out, it does.
Two independent studies, from 2015 and 2017, showed that online tutoring significantly raised the performance in assessment scores of students who were previously struggling with maths.
We originally wrote an article about this in 2017, outlining four factors that contribute to improvements in students' performance, these are:
The ability to

record

and

playback

tutoring sessions
Access to the very best tutors
More focussed tutoring sessions
More flexible tutoring sessions
Here, we'd like to expand upon and update that article as we enter a new decade.
---
How Does Online Tutoring Benefit a Student?
The great thing about using technology to enhance the learning experience is that the majority of students are already so comfortable with it. In addition to this, there are several other benefits:
Lets look at each of these in a little more detail...
1. Choice
With online tutoring, a student has a global pool of tutors to choose from; which empowers them to choose their tutor based on their specific requirements.
When opting for an offline tutor, not only are you limited by the area you live in but also by tutor availability as many of the top tutors in the area probably deliver most of their tutoring online.
An incredible benefit of online tutoring is that the student and parent can select a tutor who is exactly the type of teacher, personality and demographic that matches their requirements.
Truly, personalised education!
For example:
Teaching Style: direct and to the point, or thorough and conversational.
Personality Style: introverted or extraverted, organised or spontaneous.
Demographic: male or female, younger or older.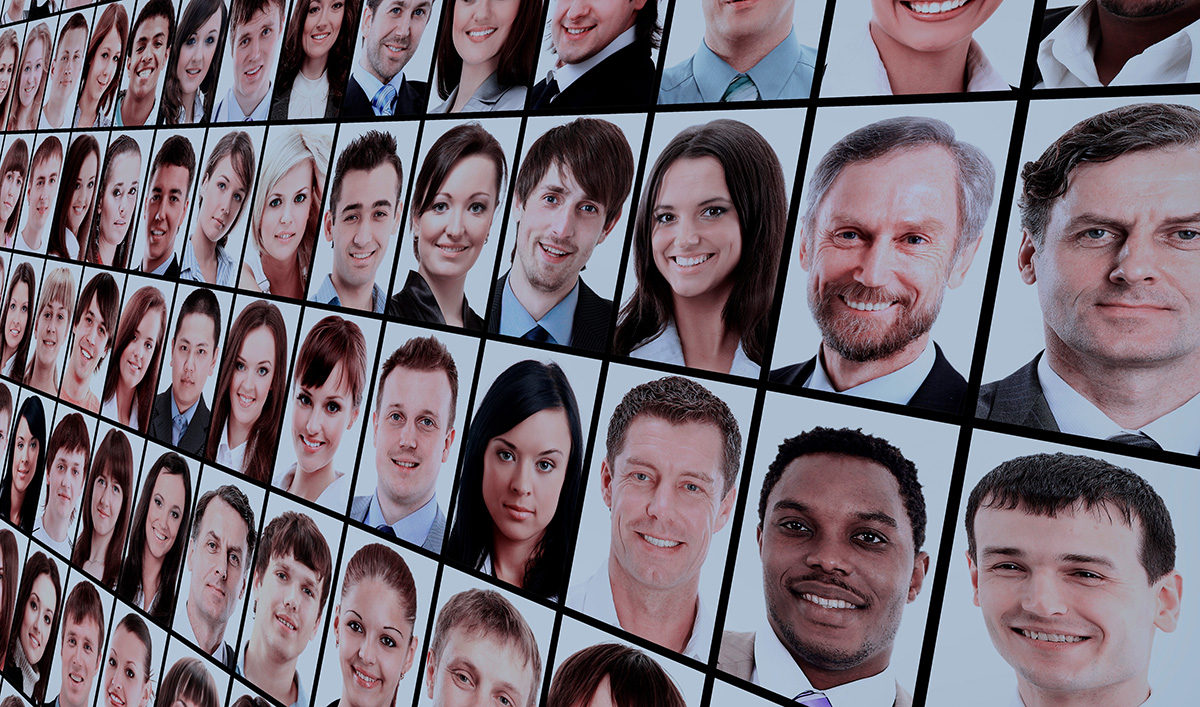 These are important factors that no student has control over at school and limited control over through offline tutoring.
---
"It gives them the flexibility on when to schedule a class and to find top tutors without geographic constraints. it also benefits them because they have access to the recorded lessons and notes, although they often don't know about it."
Sofia (Maths tutor, 55 hours on Bramble last year)
---
2. Environment
At school, the environment a student will learn in can range from the very formal to the very disruptive. Most offline tuition will be at the students home in an office or at the kitchen table – which is a little more comfortable for the student. However, when tutoring online, the student can be in the environment of their choice.
You might be thinking: "is it such a good thing for the student to be so comfortable and relaxed when they are learning"?
The short answer is, yes.
There is a lot of evidence to show that relaxed minds learn and memorise better. It also comes back to our first point – it gives the student choice which is more empowering for them as the learner.
Different students will require different environments to learn at their best.
---
"Students have very busy lives, so it is definitely a benefit to be able to fit their tuition into any free slots! They also get to study in their own room, which makes it more convenient and comfortable for them. Also, I always email any resources I use to the students straight after a lesson, which makes them much easier to keep safe than pieces of paper."
Ellen (Maths and Chemistry tutor, 71 hours on Bramble last year)
---
In her book Quiet: The Power of Introverts in a World That Can't Stop Talking Susan Cain describes how the brains of introverted and extraverted children work very differently. Introverts often require more peace, solitude and time to recharge. They are also more reflective. Extroverts will seek more external stimulation and are often louder and more social. So while a noisy social environment may work for some students, others will relish the chance to learn in a place they find peaceful and comfortable.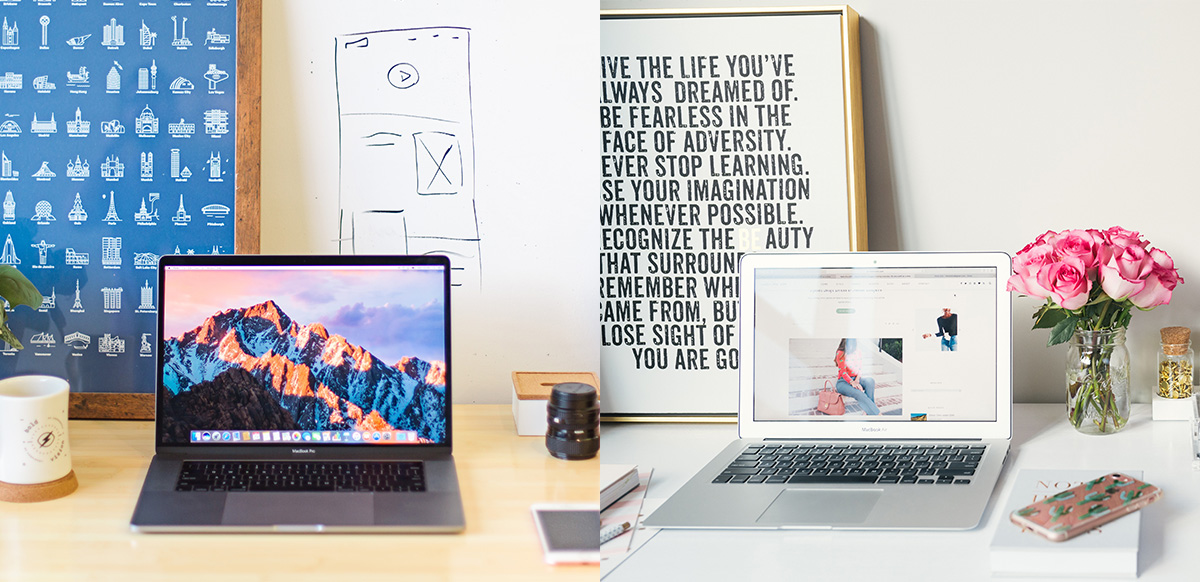 This is also true for students who are particularly anxious. For them, being able to work in an environment in which they feel relaxed without having someone looking over their shoulder can be particularly beneficial. Online tutoring offers these benefits, when this was once not an option for these students.
3. Consistency
Let's say that you have an amazing teacher or tutor who has helped you progress more than any other.
Then they decide to move.
Or perhaps you have to move schools or location.
Today, there is absolutely no reason why someone changing location or schools has to be the end of a teacher-student relationship. It is sometimes very difficult to find someone who you really enjoy learning from and online tutoring affords you the opportunity to be consistent with your educators rather than having to keep adjusting to new methods and styles of teaching.
4. Flexibility
You have a maths exam tomorrow and are relying on seeing your tutor tonight to brush up on some last minute algebra.
Suddenly it starts to snow.
An hour later the roads are covered and you start to realise that your tutor may not be able to make it.
Then the panic sets in.
You were relying on that session to clear up the questions you had.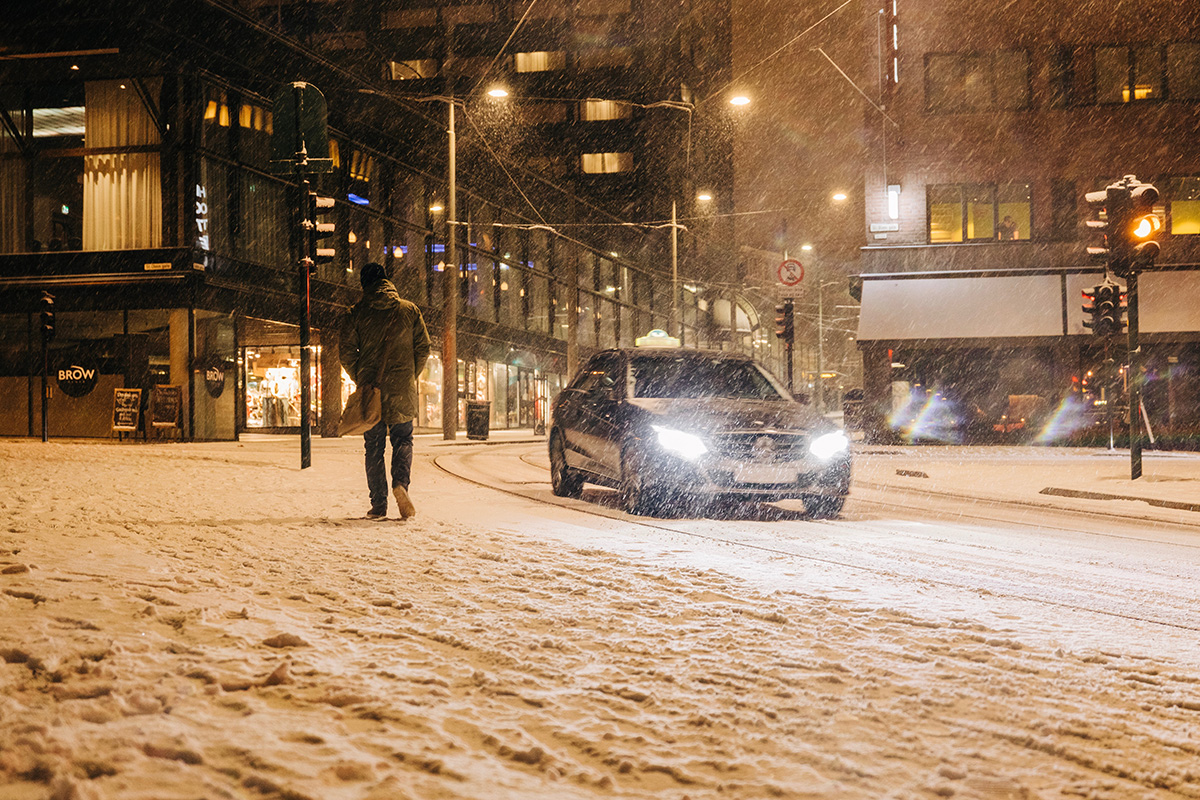 If this sounds far-fetched, I assure you it's not. Things happen all the time to disrupt offline sessions: bad weather, road closures, traffic, illness, vehicle problems or just not planning far enough in advance.
All of these senarios become obselete with online tutoring. You can be tutored at home, at school, in a coffee shop or while on holiday – although that might be pushing it a little far! The degree of flexibility you have when learning online is a signifcant advantage over having to be in the same room as someone else.
We all have busy lives and flexibility matters.
---
"If the student has a question or would like additional shorter sessions this is easy to arrange. It's also recorded so they can refer back to that any time."
Radhika (Maths, Biology & Chemistry tutor, 142 hours on Bramble last year)
---
One suprising statistic we have observed on Bramble is that a third of all online tutoring sessions are over 90 minutes long. That the majority of offline tutoring sessions are 60 minutes long makes that a very interesting statistic indeed. Are offline sessions being cut off too early? Or are students just focussing better online?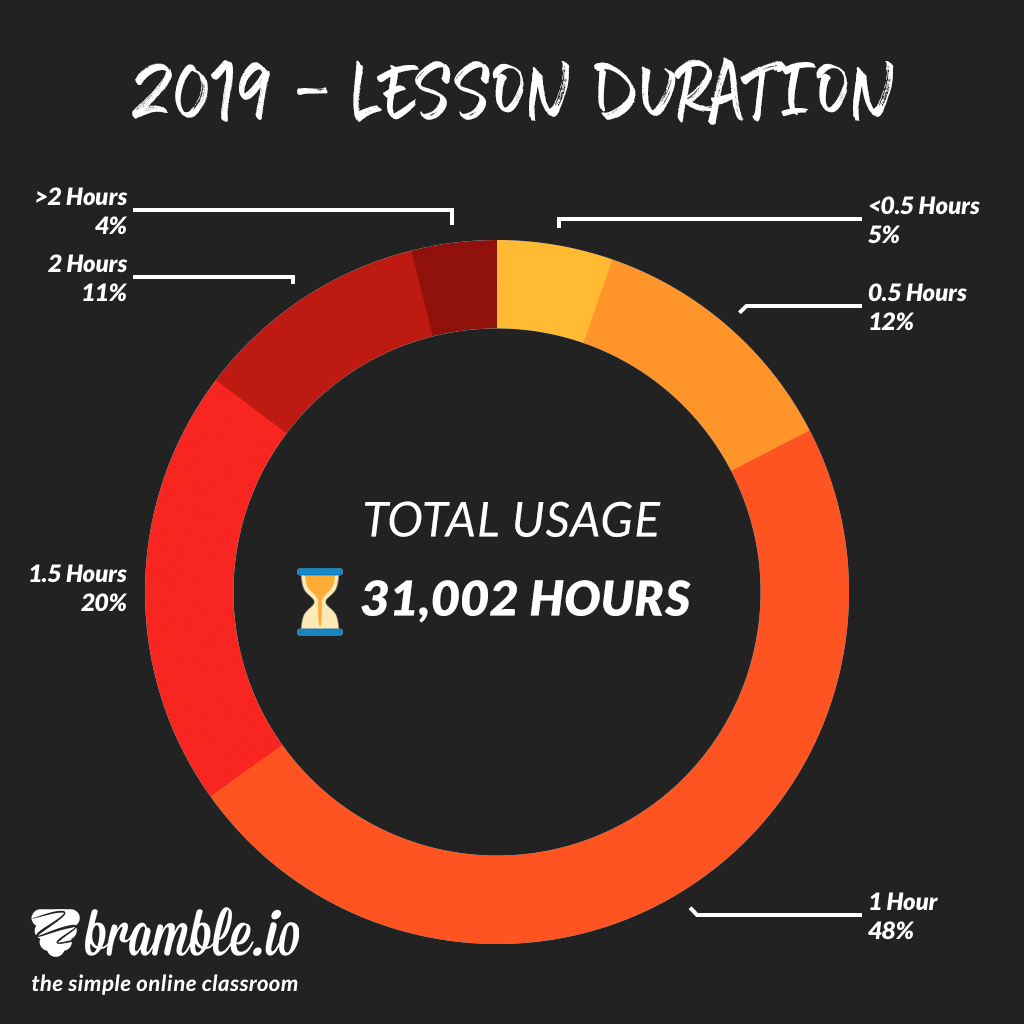 At the other end of the scale, online tutoring makes it feasible to have a 30 minute session to brush up on something quickly. That's a timeframe not many tutors would travel for, but would happily deliver online.
5. Recordings
The ability to record sessions online is an obvious advantage over offline tutoring - where the session and it's details are lost to time.
We wrote about the value of recordings to students back in 2017. However, despite this, many online sessions are still not being recorded in a way that is useful for future revision purposes.
Often, the software being used for tutoring online does not even offer recordings. In many cases where it does, the sessions are either stored as large video files on the students hard drive or only available for a limited time in the cloud.
We don't believe in wasting anything you teach or learn. That's why every session is automatically recorded and stored in the cloud for as long as you need it. Additionally, our Smart Playback functionality automatically removes pauses and silences so you can watch a session back in half the original time!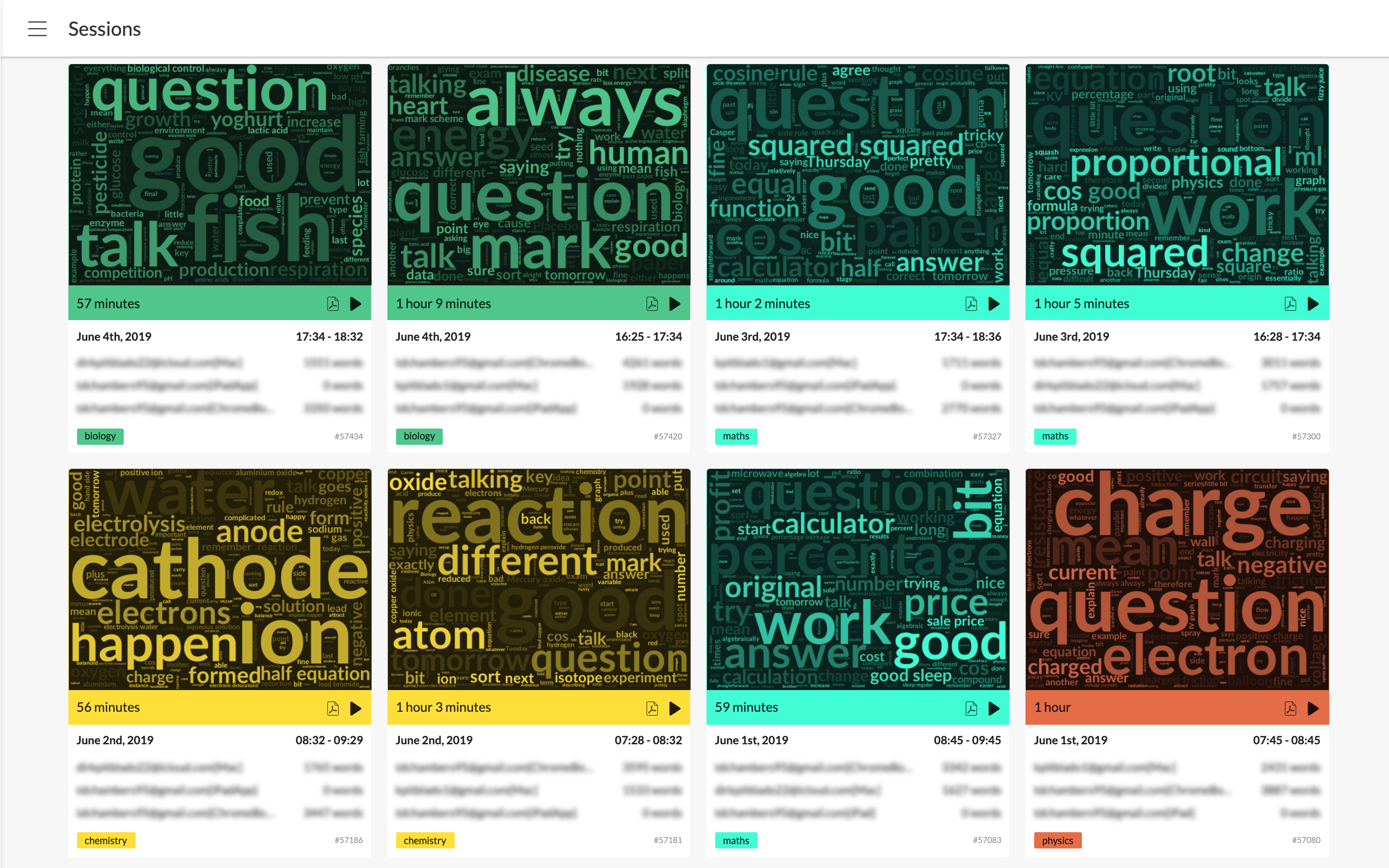 Oh, and each session also comes with a synopse, so it is very clear what you have covered.
That's how to do recordings!
6. Search
Last, but certainly not least, is search. The holy grail for a student who wants to get the most from their tutoring.
With Search, a student can put all of those recorded sessions to good use.
They can easily find anything from particular topics and concepts to shared resources.
Rather than searching through a generic search engine, such as Google, which delivers unpersonalised and potentially misleading results, students can learn from their own learning. Revisiting concepts in the same way they were taught better reinforces the student's memory. Hence, every session becomes a future asset.
This is exactly how technology should be used in conjunction with education and learning to make the process more effective.
---