How to deliver great online tutoring with Tutors' Guild & Bramble
by Will Chambers on 14th February, 2019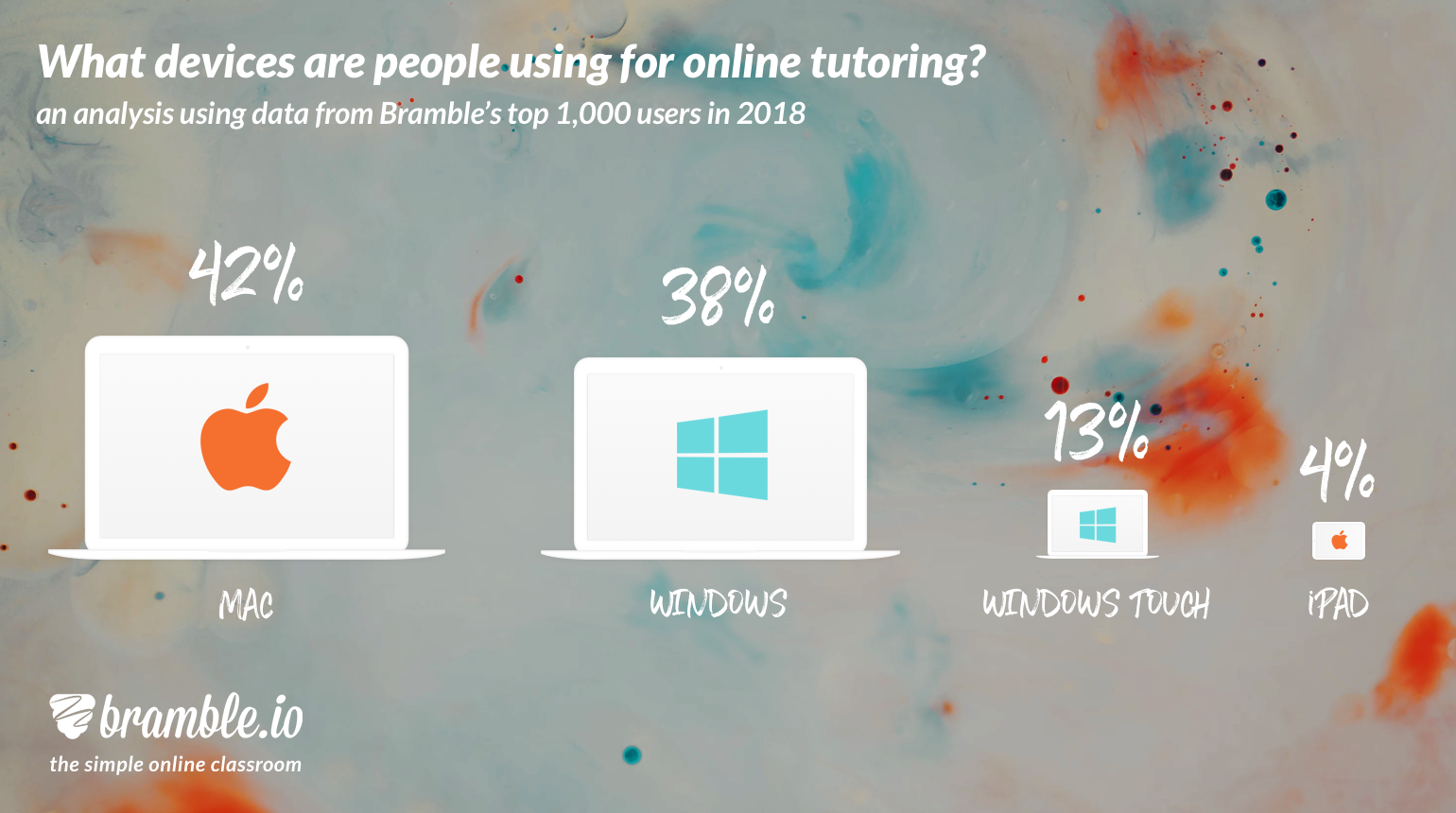 Contents
---
What makes for a great online tutoring session?
A great tutor is a good place to start, but we're hoping you've got that covered. Then, it's all about the tools that tutor has available to them: from classroom to content.
Our online classroom makes it easy for you to connect with students, share and annotate resources with them and really engage them in the learning. Even better, every lesson is recorded so that students build up their own personalised revision library. Each lesson is automatically tagged with an AI Synopsis to make it easy to find and review later.
That leaves content as the missing piece of the puzzle – and that's where Tutors' Guild comes in. We've teamed up with Pearson to offer all new Bramble users a 35% discount on Tutors' Guild resources, giving you a whole year's worth of ready-to-use effective lesson plans and student resources, saving you time with planning.
This blog post is designed to help you get the most out of those resources. If you're new to online tutoring, it covers everything you need to know to successfully deliver great tutoring online. If you're more experienced, feel free to use the contents above to jump to the relevant sections.
---
What equipment do you need for online tutoring?
The good news is that you've probably already got the basic equipment covered. Namely, a decent computer with a good internet connection and a microphone. The better your computer and internet connection are, the better experience you will have. If you want to test your internet connection, you can do so here. Most laptops and headphones contain a built in microphone but if you need to buy a microphone, you can find some cheap options reviewed here.
There are a few optional extras which can help to improve your online tutoring. The biggest impact can be found with equipment that improves your ability to draw online. Online tutoring is at its best when it feels like you're in the same room. Easily being able to draw things out helps to create that feeling. If you have access to a touchscreen device then you can easily connect that to Bramble by using the same room link. That touchscreen device could be a laptop, an iPad or any other tablet.
However, we appreciate that not everyone has access to a touchscreen. Indeed, an analysis of our top 1,000 users from 2018 found that 82% of them were using Windows, Mac or Chromebook devices without a touchscreen. 13% were using a Windows laptop with a touchscreen and 4% were using iPads. That shows that whilst a touchscreen might be a nice addition, it's not a strict requirement.
There's a third way too. Graphics tablets are a fairly cheap solution (~£40) that can make drawing much easier. They simply plug in to your computer and then you can use them to draw in the online classroom. If you're going to be doing a lot of online tutoring, especially in maths and science, then we think they can be a worthwhile investment – we even reviewed a few options for you.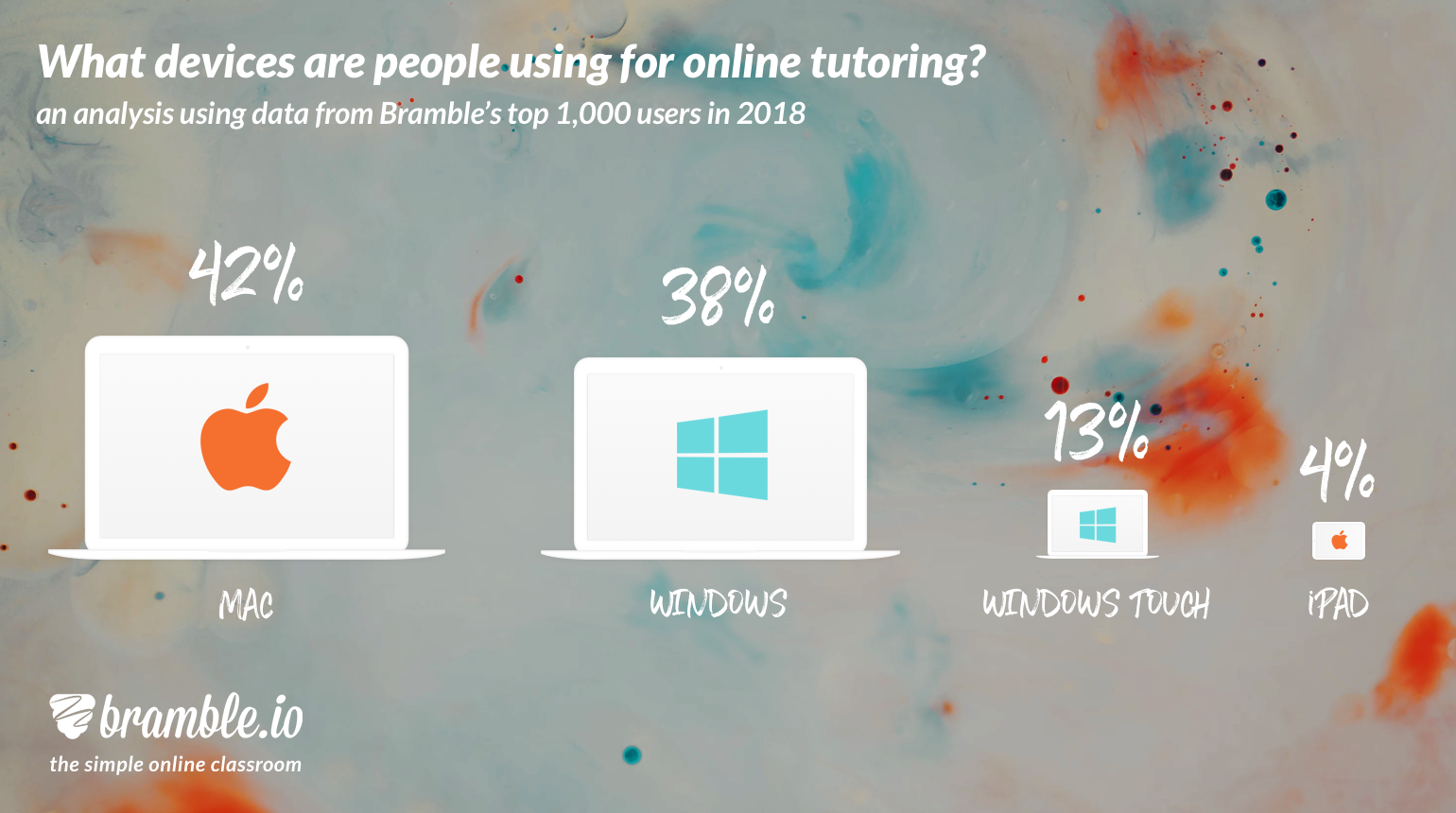 ---
Make sure you're well prepared before the session
Hopefully, this one is obvious. You wouldn't turn up for an offline tutoring session unprepared and the same rule applies online. Just because you're able to deliver the tutoring from the comfort of your own home, it doesn't mean you don't need to do a bit of work to get ready. On the plus side, reusing resources is much easier online than offline so once you've put the work in to preparing a few online lessons you'll easily be able to reuse them. Combine that with the Tutors' Guild ready-to-go resources and you'll be saving time in no time. Less time planning and travelling and more time teaching – that seems like a win-win for online tutoring.
So, how do you make sure you are well-prepared for your online tutoring sessions? For starters, make sure you're familiar with the software that you're going to be using so that you can get the most out of it. It might also be worth sharing a walkthrough video with the student before their first session so that they can see how everything works. You could also get the student to check their internet connection to head off any potential problems in advance.
Once you've got everything sorted on the technical side, you need to get your lesson plan and resources in order. Everyone has their own way of doing this but the key thing is to make sure you know which resources you want to use in the session and can quickly bring them in to the online classroom. The video below shows a few different ways of doing that. You can even load your resources in to Bramble before the session to save you time during the lesson itself.
---
Engage the student by using all the tools available
We believe online tutoring can be as good as being sat in the same room. But that's only true if you're able to engage the student in the session. That's why we designed Bramble to be a shared notebook that both tutor and student are able to work in. Rather than passively sharing your screen with a student, Bramble encourages both of you to work in the notebook just like you would on a piece of paper. We asked our community of tutors for some tips on how they use that funationality to engage students and there were two that kept coming up.
Firstly, add annotations on top of your diagrams and resources. Rather than sharing a completed diagram or worksheet, use something that you can add annotations on top of. This process of adding additional info in real-time helps with engagement and retention. Secondly, go one better and get the student to add annotations. The student has access to all the same tools you do. Rather than having them sat there passively watching what you're doing, actively involve them by getting them to complete questions and add annotations using the pen and text tools.
Those two simple tips combined with great resources are an effective starting point for delivering rich and engaging online tutoring . If you want some more inspiration, you can check out #pageoftheday – examples of pages taken from real lessons on Bramble showing how tutors are using the tools to deliver a great online tutoring experience.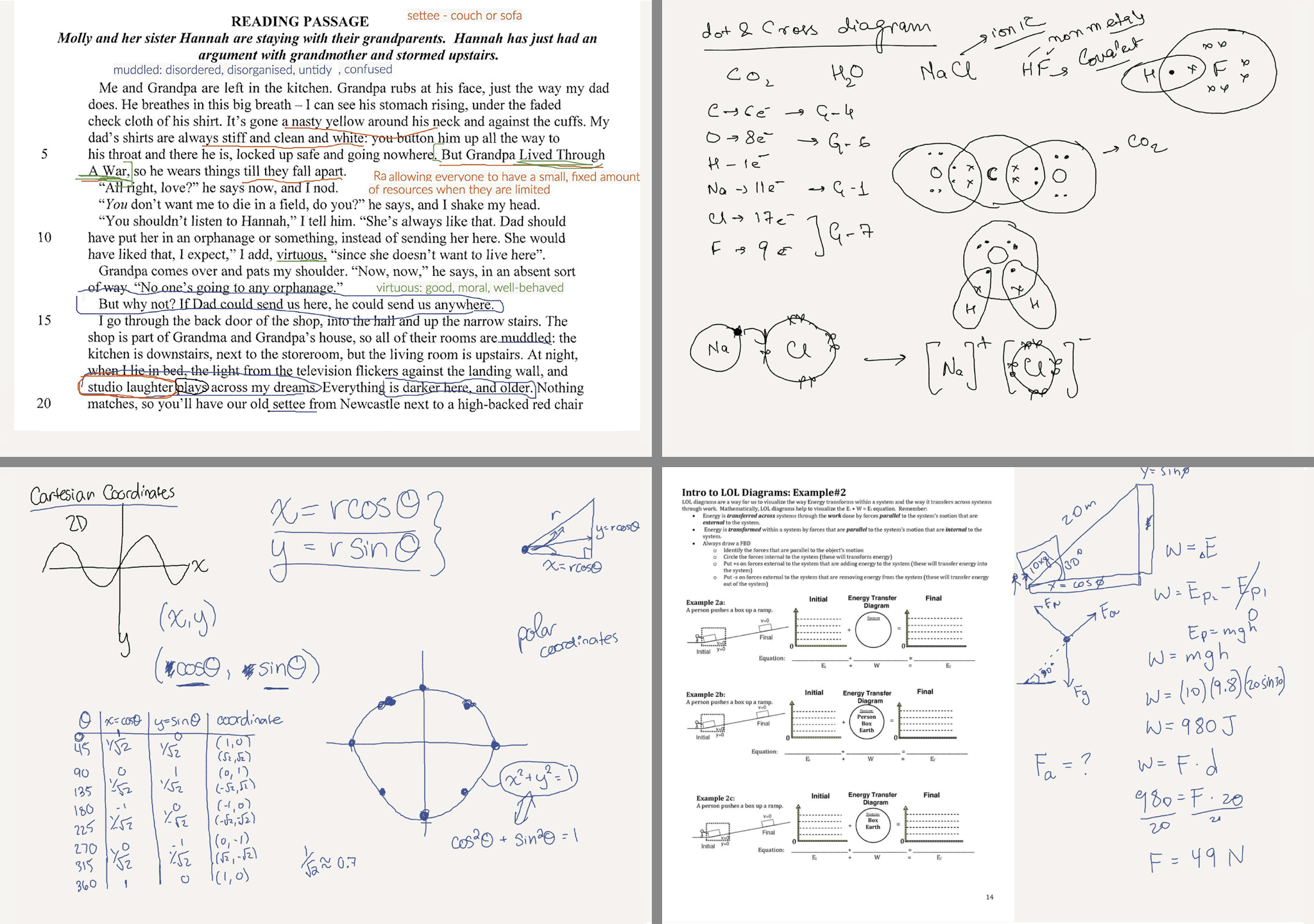 At the end of the session, be sure to use the export functionality to clear the notebook and send yourself and the student a PDF copy of everything you covered. When you end the session, you will also both be sent a link to the revision library which contains all of your past sessions. The revision library is a great resource for students and one of the key benefits you are able to offer them through online tutoring. Be sure to shout about it, especially when faced with clients who may be a bit skeptical about the efficacy of online tutoring.
---
---