Announcing Smart Subject Detection
by Will Chambers on 5th August, 2020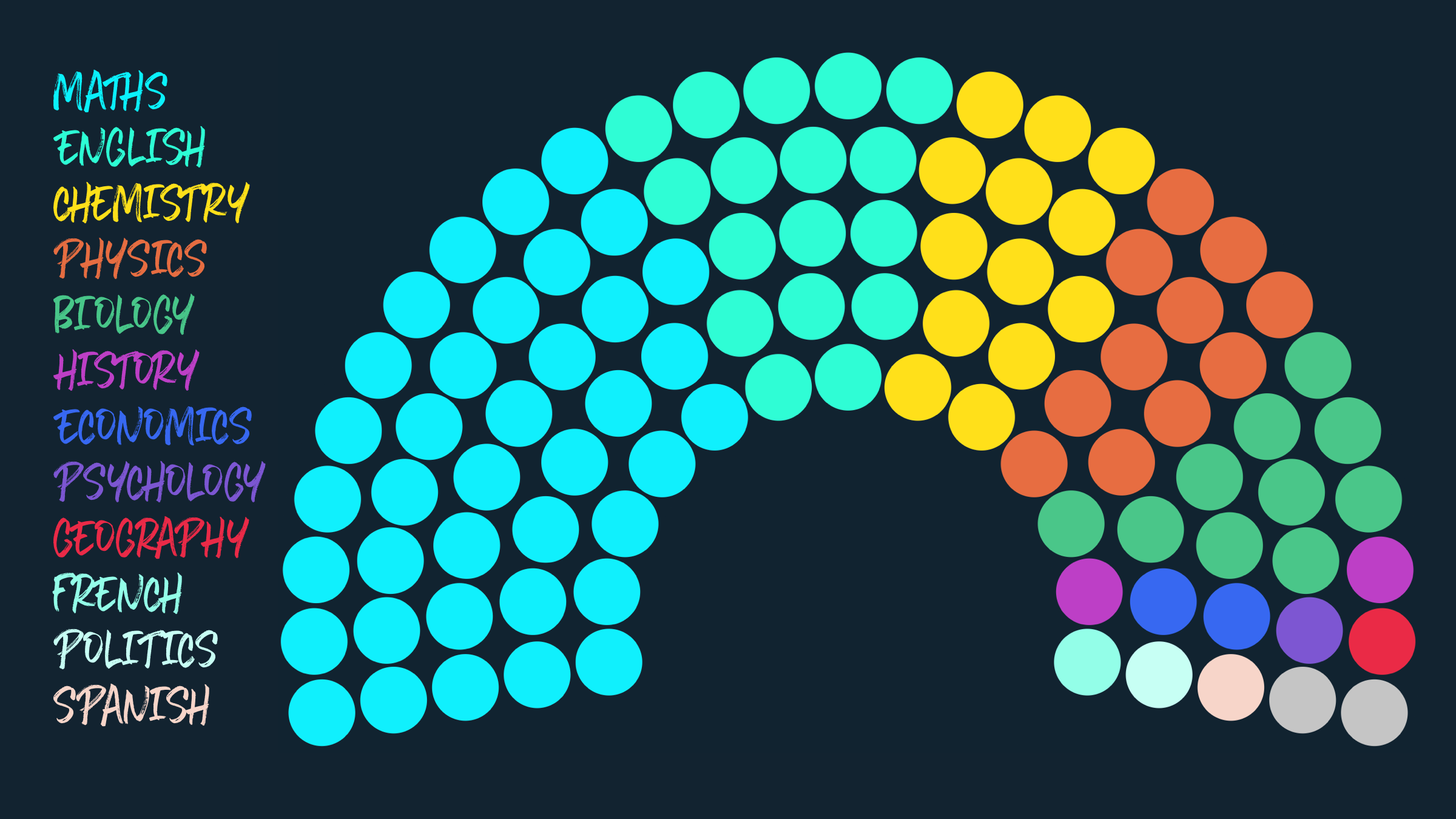 We're delighted to announce the release of Smart Subject Detection, the latest example of how we use data and AI to enhance tutoring.
Smart Subject Detection scans through the transcripts of spoken words, whiteboard notes and resources from live sessions and then automatically labels and files the session into a precise subject area. This allows the learner to quickly and accurately pinpoint exact subjects and topics for review far more quickly and easily than in the past.
We already use sophisticated speech recognition and transcription technology to generate automatic transcripts of online tutoring sessions that can then be used by student and tutor for revision and reference via Smart Search. This latest technology makes those transcribed recordings an even more powerful learning and revision aid and cements Bramble's position as the most technologically advanced live online teaching platform currently available.
Differentiating between maths and English could reliably be done with existing techniques but understanding the difference between, say, trigonometry taught in Spanish and English as a foreign language is a far more complex challenge. Even mainstream humanities subjects such as English, history and geography have huge areas of vocabulary overlap, as do many of the sciences like maths and physics, or physics and chemistry.
To overcome these challenges we've used a supervised clustering approach across hundreds of thousands of hours of sessions. The algorithm is currently using a vector space of more than 30,000 dimensions to delineate 35 different subjects. This allows it to learn insightful semantic associations between sentences and topics, greatly increasing its accuracy. To date, more than 50,000 sessions have been labelled.
Smart Subject Detection is a mere glimpse of what is possible when you combine modern techniques in AI with a comprehensive educational dataset. It is a foundation upon which we are building tools to provide unprecedented insights into teaching and tutoring. These insights can be harnessed by students, tutors, schools and organisations to enhance learning. Already, topic level insights are helping organisations such as the Coronavirus Tutoring Initiative target their tutoring and monitor student progress.
The insights provided by Bramble demonstrate the huge range of subjects and topics that tutors and students signed up to CTI are covering. Far from just focusing on the core areas of English, Maths, and Science, it's clear that students are keen to keep learning right across the board. Using the insights, our team can prioritise resources provided to tutors to ensure they are supported in teaching the topics that students are most commonly asking for help in. Jacob Kelly – CTI Cofounder
---