The Smart Search Revision Raffle Returns – Search to Win an iPad
by Will Chambers on 23rd March, 2022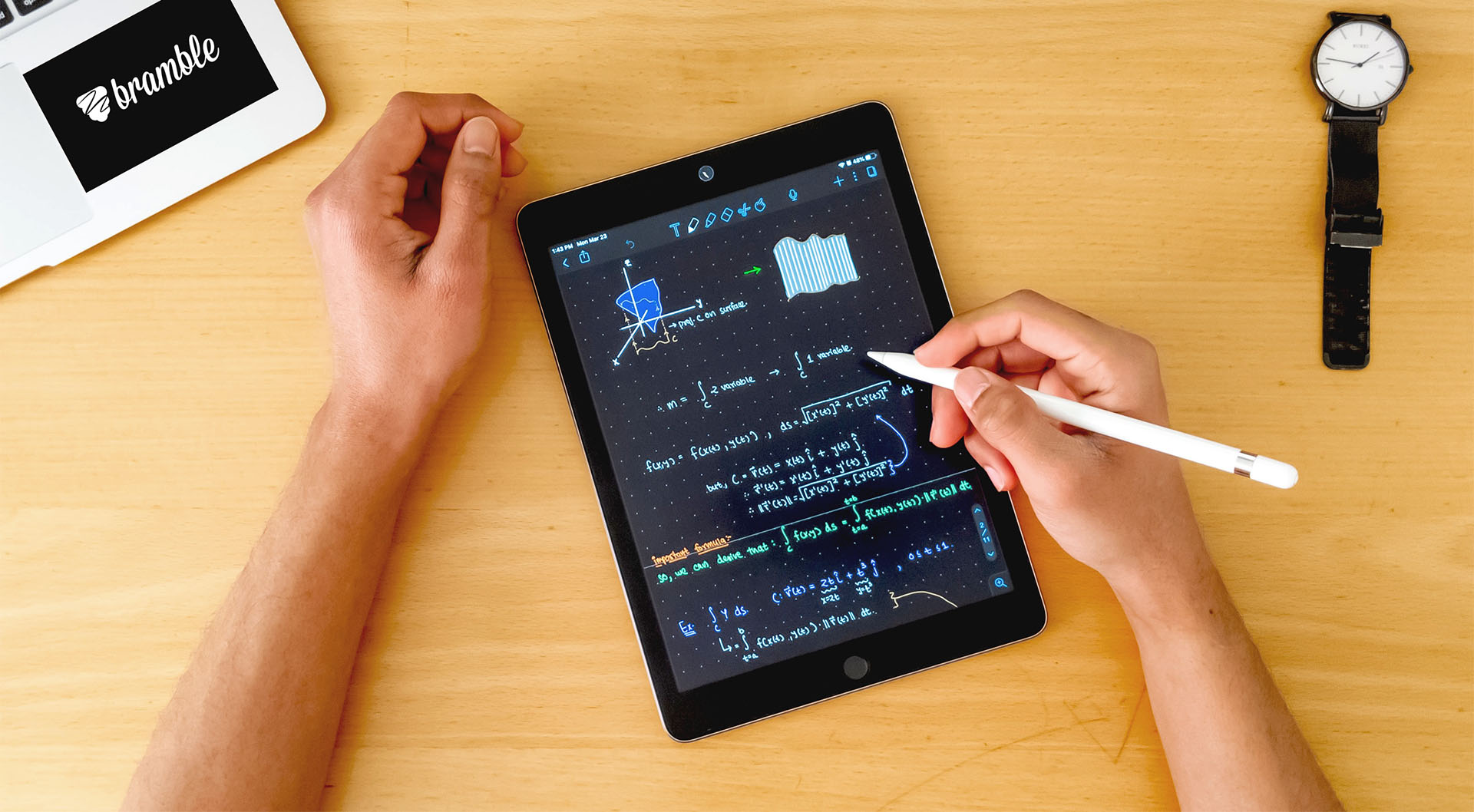 After a successful debut back in 2020 we are delighted to announce the return of Bramble's Revision Raffle. The more you use Bramble's Smart Search to revise over the coming months, the better your chances of winning an iPad and Apple Pencil to help take your online tutoring to the next level.
Smart Search puts everything you've ever been taught on Bramble at your fingertips so you need never forget a lesson again. It responds as you type with nested suggestions helping to guide you to the exact moment you're looking for. This makes it a powerful revision tool – a more efficient way of revising and filling in gaps in your knowledge, backed by the neuroscience of memory reconsolidation.
With exams coming soon, now is the perfect time to start making the most of Smart Search. The Revision Raffle is a competition designed to recognise and reward students who do exactly that. In April, May and June we will be giving away an iPad and Apple Pencil to students using Smart Search. The more you search and revise, the better your chance of winning.
Every time you complete a search on your myBramble Smart Search page, we assign you a virtual raffle ticket. If you search 10 times this month, you'll get 10 raffle tickets. If you search 100 times, then you'll have 100 tickets. At the end of each month, we will randomly select a ticket to win an iPad and Apple Pencil. The more you use Smart Search, the better your chance of winning the raffle. And even if you don't win, you will still have done some useful revision.
We will be announcing the winners via email and Twitter – follow us @bramble_io to stay up to speed. The competition is available to all of our users, all over the world. We hope you're as excited as we are!
---