What Audio Setup Should You Use for Effective Online Tutoring?
by Dr Scott R. Dempsey on 9th December, 2019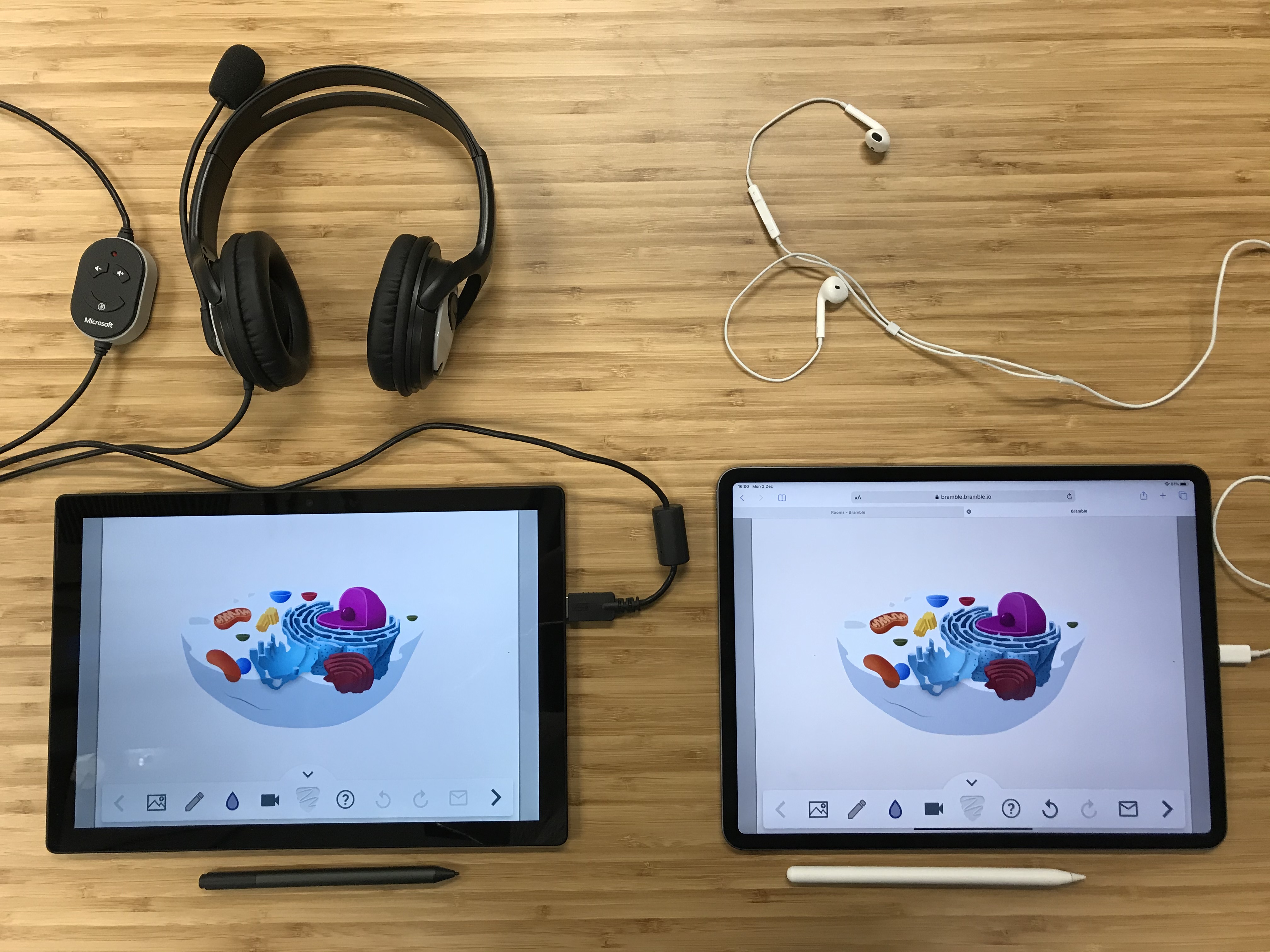 To have a great online tutoring session, audio is an important consideration. Student and tutor want to be able to hear each other as clearly as possible and with minimal external noise, feedback and distraction; all of which which can subtract from the teaching and/or learning process.
Our goal here, as it was in the Ultimate Equipment Guide, is to test what really makes a significant difference in the quality and efficacy of sessions; opposed to small, incremental differences. For example, we found that adding any type of headset (with a microphone) will improve voice clarity and reduce feedback, but that this doesn't necessarily improve significantly with more expensive equipment. There are some exceptions to this which we will discuss here.
The first consideration when it comes to audio for online tutoring, is where the sessions will be happening:
1. At Home or in a Naturally Quiet Place
If you are usually tutoring from home, you might be able to get away with not using any external headphones or microphone. However, we would still advise using headphones if you have some to hand, as they will help to reduce any audio feedback and echo.
If you don't already own a set of headphones and/or microphone, the following are good all-in-one options for a small investment:
The Apple Earpods and Microsoft LifeChat are great options for a portable USB-connected all-in-one solution. They both offer excellent sound quality for the price and if you own an iPhone or iPad, you likely already own a pair of the former.
2. On-The-Go: In a Busy Office, Coffee Shop or Public Places
If you plan on tutoring on-the-go, you may have slightly different requirements in terms of the audio setup for your sessions. The fact that internet and online tutoring platforms such as Bramble have made it so easy and accessible to teach from anywhere, means we are seeing more and more tutors and students continuing to learn while travelling, commuting, or in public places.
In situations like these, bulky headphones such as the Microsoft Lifechat may not be the best option, because they are not the most portable set of headphones and you may want to opt for something which cancels out some of the background noise. Here are some things you might like to consider:
All-in-ones can help to reduce external noise
Do you want wired or wireless heaphones?
Do you want the headphones to be portable and robust?
Here are some links to reviews, depending on what you're looking for:
So How Important is Audio to Your Online Tutoring Setup?
Audio certainly can be an important factor in your online tutoring setup, particularly if you are not working from a quiet place. In any case, we would suggest using some type of headphones with inline microphone to reduce the possibility of feedback from your system. However, it is not necessary to spend a lot of money on the best-in-class audio equipment as it will not significantly improve your overall experience, particularly if tutoring from home.
As a final thought, it is important to consider how and where you will be tutoring online, as you might want to consider practical elements such as portability, durability, battery life and external noise reduction if you plan on tutoring on-the-go.
Would you like to see what we recommend as the Gold Standard device for online tutoring? If so, you can head to our review here.
---